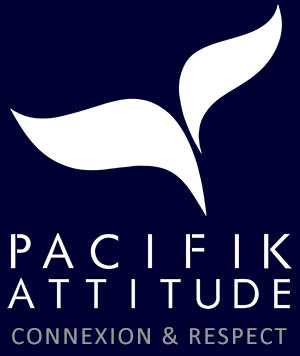 Each year, southern hemisphere humpback whales migrate from Antarctica to French Polynesia where they come to calve, rest and reproduce. They are regularly sighted within 2km from shore including the bays occasionally.

The excursion objective is to bring you within close proximity of the whales so you may observe them conveniently from the boat. Getting closer requires basic snorkeling skills to enter the water and interact with the whales in their element. With a bit of luck, a calf will take special interest (they usually do) and/or you will feel whale song!

Note : Pacifik Attitude does not support the JARPA Plan.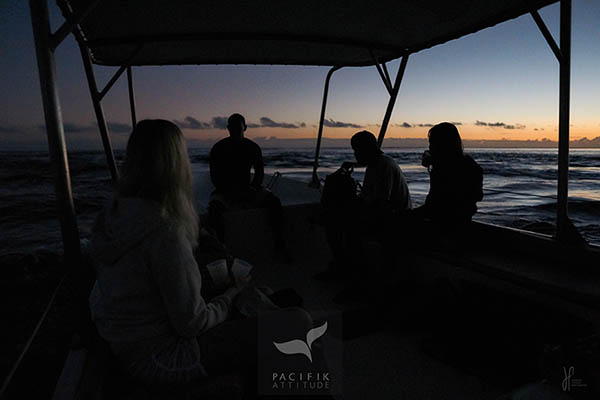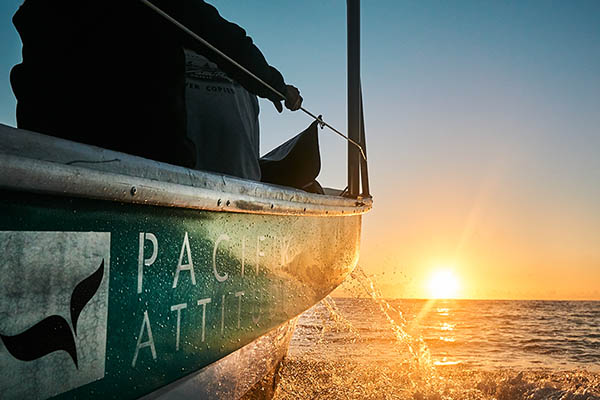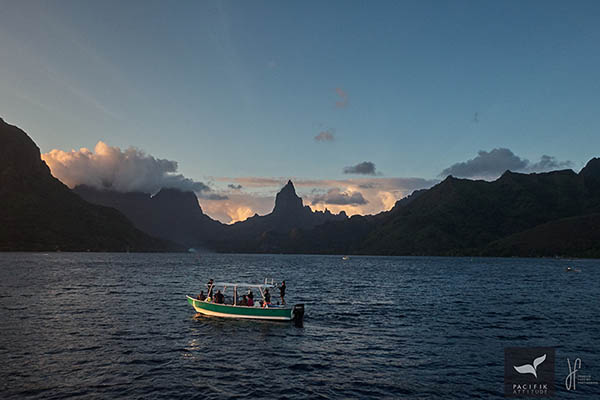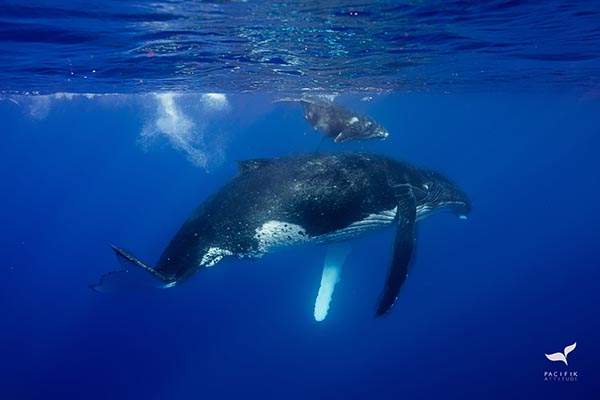 Pacifik Attitude accompanies you off the beaten path and is proud to offer exclusive "Sunrise with humpback whale".

Schedule: from 5 am to 9 am
Languages: French and english
Capacity: 8 passengers

No transfer: meet at 5 am at Intercontinental Hotel
Breakfast on board included

Price per guest: 10,000 XPF / 83.80 €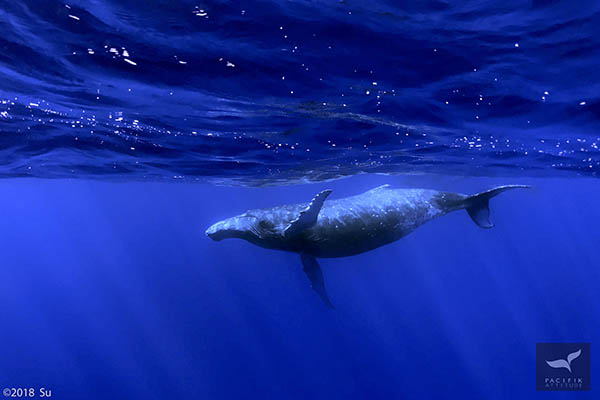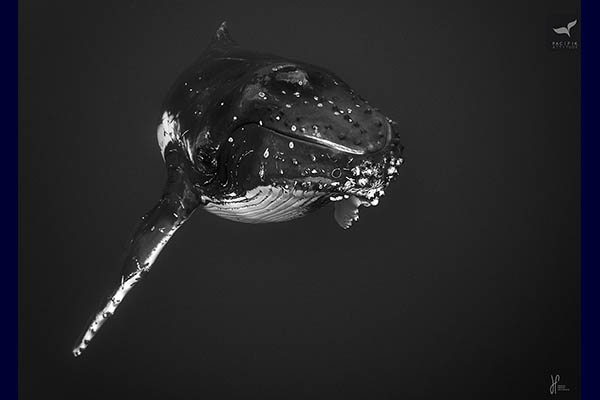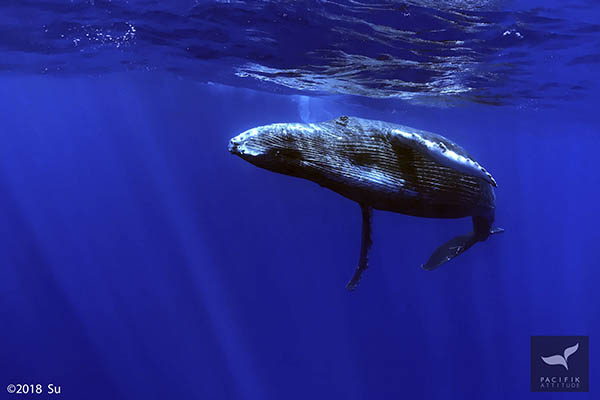 Duration: 4 hours
Start time : 10 am and 2:30 pm
Languages: French and english
Capacity: 8 passengers
Free Transfer from your accommodation
Included :
Light lunch (quiche and pie) for the 10 am tour.
Local fruit platter for the 2:30 pm tour.
Price per guest: 10 000 XPF / 83.80 €
Learn more about humpback whales from Moorea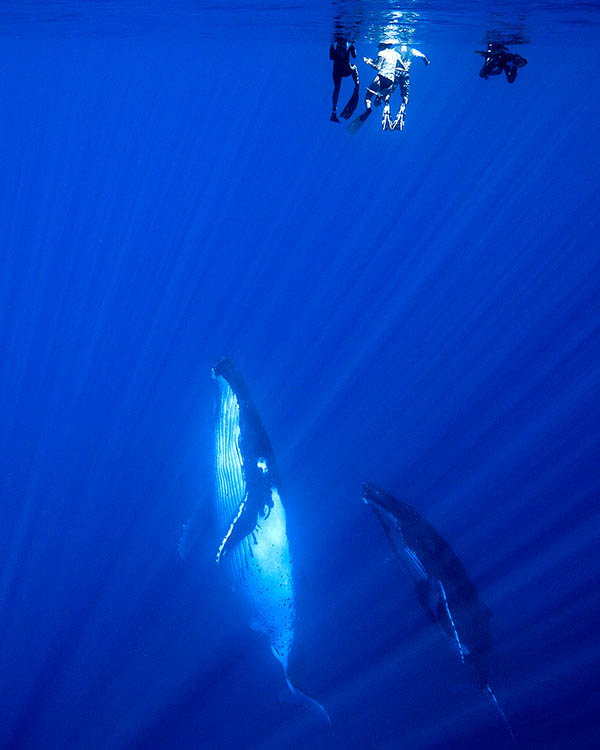 Of the 85 species of cetaceans recorded worldwide, scientists estimate that nearly 16 species frequent Polynesian waters. However, some authors agree that more than 20 species of cetaceans can frequent the waters of French Polynesia, at least seasonally.

Migratory, the humpback whale arrives from the Antarctic (feeding area) to give birth, mate, breastfeed or rest.

The presence of male singers, surface-active groups, observation of copulation attempts, and neonates confirms that French Polynesia is a breeding and calving grounds for humpback whales in the southern hemisphere.

These events are mostly observed in or near the lagoons.

The humpback whale is rather solitary or lives in small groups (2 to 4 individuals). It is often observed within 2 km of the coast and therefore evolves preferentially near the barrier reef or in the bays.